Control centres house assets, systems and personnel that are essential to the organisation's operational continuity especially in times of crisis. The loss of any of these can have widespread commercial, civil or security implications. In extreme situations this can undermine disaster recovery capabilities.
Secur™ combines formidable strength with everyday practicality to provide discreet protection for mission-critical installations and assets.
Security Blinds takes a consultative approach and we can have a positive impact on the following;
Loss Prevention
Bomb blast protection
Intruder prevention
Asset protection
Risk Reduction
Insurance costs
Disaster recovery impact and timescale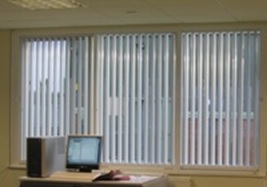 We firmly believe that we are the only company globally that can provide a product to withstand such high levels of attack in the window area of any building and know of no comparable product available anywhere in the world.  Through specialist testing, we have created a range of blinds with blast protection against the threat of high level bomb attacks. Our Secur™ range is specified by establishments which need to protect their people and assets to maintain continuity of business to their clients.